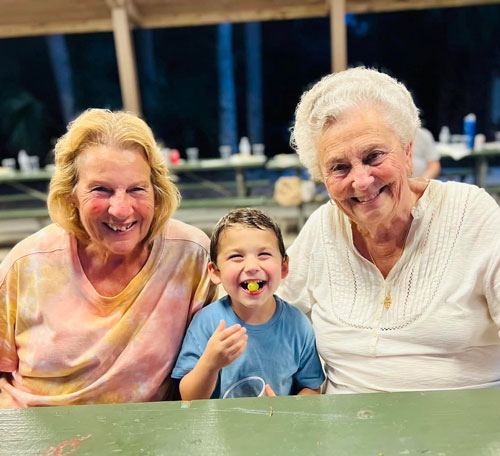 Welcome to Chabad Cares, where compassion meets action and hearts are touched. Chabad Cares is dedicated to making a positive difference in the lives of others here on Palm Coast.
Through our two impactful programs, the Never Alone Program and Hospital Visitation, we aim to create connections, provide support, and bring a sense of belonging to those who may be feeling isolated or vulnerable. With a team of dedicated volunteers, we go the extra mile to ensure that no one feels alone in their journey.
At Chabad Cares, we believe in the power of kindness, community, and the invaluable impact it can have on individuals. Join us in our mission to uplift souls, spread joy, and make a lasting difference in the lives of those we serve.
Never Alone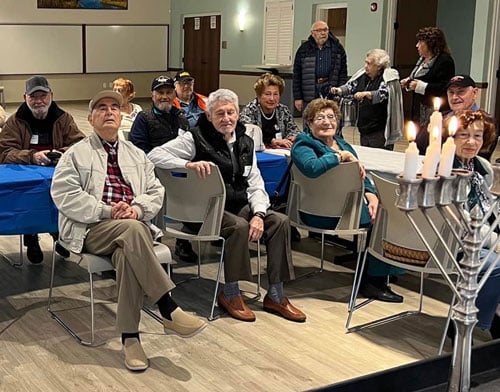 The "Never Alone" program is a volunteer initiative dedicated to visiting senior citizens and fostering connections with their Jewish faith and the broader community of Palm Coast.
Our passionate volunteers enjoy spending quality time with seniors while providing assistance in various ways. This program offers a unique opportunity to give back, acquire new skills, and create a meaningful impact within our community.
Additionally, we organize holiday programs at nursing homes and distribute holiday packages, spreading joy and warmth during special occasions.
Hospital Visitation
At Chabad, we understand the fear, overwhelm, and loneliness that can accompany a hospital stay. That's why we place such importance on visiting individuals in hospitals, demonstrating our genuine care and support.
Through Chabad Cares, our dedicated volunteers have made meaningful visits to numerous hospitals and senior homes, spreading joy among countless patients. Above all, our aim is to convey a powerful message to each patient: they are not alone.
If you have a loved one who is hospitalized here in Palm Coast and would benefit from a visit, please don't hesitate to reach out to us.
Be a part of Chabad Cares
Join our dedicated team of volunteers and be a part of our transformative programs. Whether you want to visit senior citizens, organize holiday events, or lend a helping hand, your time and efforts can truly change lives.
Your generous contribution enables us to continue making a positive impact in the lives of senior citizens and hospital patients. Help us spread joy, provide companionship, and connect individuals with their faith and community.